Company Profile
Company Name
TOHO ELECTRONICS INC.
CEO
Satoru Kawamoto
Telephone Number
Phone: +81-42-700-2100
E-mail Address
overseas@toho-inc.co.jp
No. of Employees
190 Full Time Employees
Head Office
2-4-3 Nishihashimoto, Midori-Ku, Sagamihara-Shi, Kanagawa 252-0131 Japan
Affiliated Companies
Pearl Instrumentation Co., Ltd.
TOHO Electronics INC. (Niigata Factory)
TOHO (SHANGHAI) ELECTRONICS INC.
TOHO ELECTRONICS KOREA INC.
Businesses
Designs, develops and manufactures Temperature Controller and Sensors, as well as Probe Cards for semiconductor testing systems.
Dealing Banks
The Shoko Chukin Bank (Yokohama Westside Entrance Branch), Bank of Yokohama (Fuchinobe Branch), The Bank of Tokyo-Mitsubishi UFJ,Ltd. (Sagamihara Branch), Sumitomo Mitsui Banking Corporation(Atsugi Branch), The Yachiyo Bank (Tana Branch)

Company History
October
1963
Established Limited Private Company Toho Denshi Seisakusho at Kami-Tsuruma, Sagamihara, Kanagawa Prefecture.
October
1967
Developed high-resistivity thermistor element.
April
1969
Built new plant at Fuchinobe, Sagamihara, and the company moved there.
April
1970
Newly built a plant at Kohri-machi, Date-gun, Fukushima Prefecture.
June
1970
Established Toho Electronics inc. with capital increased, and succeeded the whole business of Limited Private Company Toho Denshi Seisakusho.
March
1976
Opened Osaka Sales Office at Tenjinbashi, Kita-ku.
February
1977
Built new head office building at Fuchinobe, Sagamihara.
October
1977
Increased the capital.
October
1978
Company's digital temperature controller won Excellent Commodity Award at the 19th All-Japan Small and Medium Enterprises General Trade Fair.
June
1982
Newly built Niigata Plant and closed Fukushima Kohri Plant.
June
1984
Extended Head Office Plant.
November
1984
Commended by the Governor of Kanagawa Prefecture as Excellent Plant.
October
1985
Opened Tokyo Sales Office at Nishi-Shinjuku, Shinjuku-ku.
November
1987
Newly established Tokyo Branch Office at Tadao, Machida. Commended by the Mayor of Sagamihara as Excellent Plant.
April
1988
Designated as Standard Factory of Kanagawa Prefecture.
June
1989
Opened Nagoya Sales Office at Sakae, Naka-ku. Increased the capital.
November
1993
Built new company building in Technopile Industrial Park in Sagamihara and relocated Head Office there.
November
1994
Opened Kumamoto Sales Office and Kumamoto Plant at Hanadachi, Kumamoto.
March
1995
Received Director-General's Award from Small and Medium Enterprise Agency.
May
1995
Relocated Tokyo Sales Office to a new address in the same ward.
August
1996
Obtained ISO9001 certification.
December
1999
Relocated Kumamoto Sales Office and Kumamoto Plant to Higashino, Kumamoto.
September
2000
Newly established Keihin Sales Office in Saiwai-ku, Kawasaki. Awarded the 17th Kanagawa Industrial Technology Development Grand Prize at "Silicon Probe".
October
2000
Awarded the First Sagamihara Regional Economy Prize.
February
2001
Awarded Frontier Technology Prize.
November
2001
Chairman of the Board of the company assumed office of Chairman, Sagamihara Chamber of Commerce and Industry and Vice Chairman, Kanagawa Prefecture Chambers of Commerce and Industry Federation.
May
2005
Niigata Plant received permission as Medical Equipment Manufacturer and Vendor.
August
2006
Increased the capitalization.
August
2007
Obtained ISO14001:2004 certification.
April
2010
Chairman of the Board of the company was honored with "The Order of the Rising Sun, Gold Rays with Rosette" during the spring conferment.
October
2010
Koide factory was newly established at the Uonuma-Shi, Niigata-Ken.
November
2010
The company had been certified as the "Most Outstanding Office to engage in the Environmental Program".
October
2012
Company's 50th Anniversary.
December
2013
The company's founder, Mr. Yoji Kawamoto, had been elected as the Honorary Chairman of the Sagamihara Chamber of Commerce and Industry.
November
2014
Head office was relocated to Hashimoto, Sagamihara City.
Former headquarter operates as Sagamihara Sales Office (Probe Card Business) and as Sagamihara Factory.
September
2017
Niigata Factory was newly established at the Uonuma City, Niigata-Ken.
December
2018
Selected as a Regional Future Leader Company.
September
2019
Opened Nagoya Sales Office.

Addresses of Office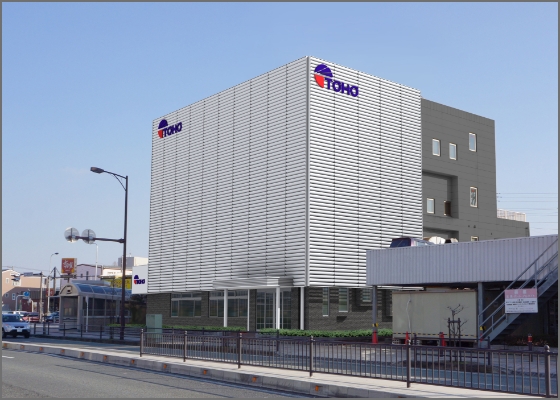 Head Office
2-4-3 Nishihashimoto, Midori-Ku, Sagamihara-Shi, Kanagawa 252-0131 Japan
Phone: +81-42-700-2100    Facsimile: +81-42-700-2112
Tokyo Office
Palace Yoyogi Uehara 4F, 3-1-8 NIshihara, Shibuya-Ku, TOKYO 151-0066, JAPAN
Phone: +81-3-5452-4010 (Main), +81-50-3784-0340 (Direct Line)  Facsimile: +81-3-5452-4017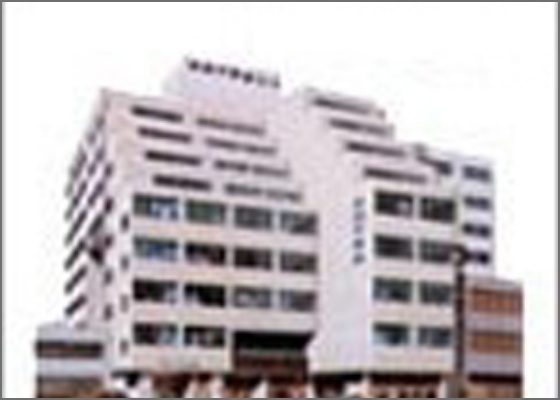 Osaka Office
Yachiyo Bldg East Wing 7F, 2-Kita1-21 Tenjinbashi, Kita-ku, Osaka-shi, Osaka 530-0041, JAPAN
Phone: +81-6-6353-9205    Facsimile: +81-6-6353-9273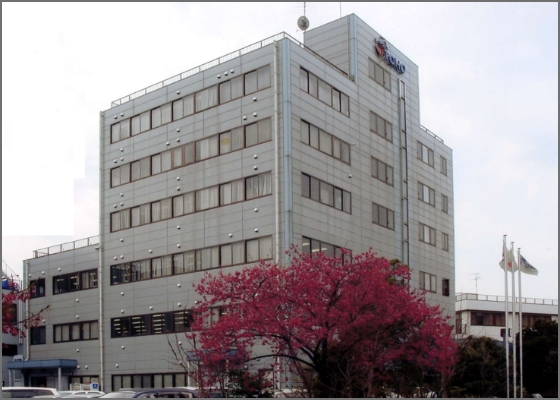 Sagamihara Office/Factory
1-13-21 Tanashioda, Chuo-ku, Sagamihara-shi, Kanagawa 252-0245 JAPAN
Phone: +81-42-777-3311    Facsimile: +81-42-777-3751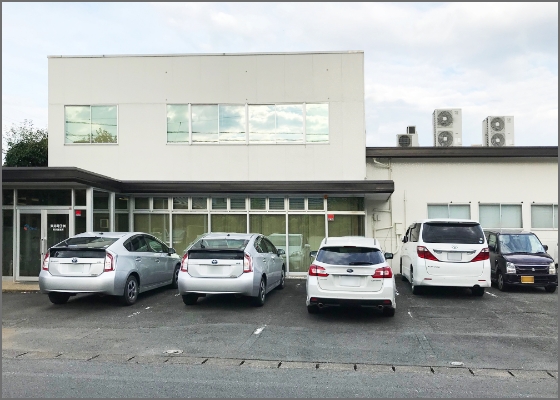 Kumamoto Office/Factory
2-10-23 Higashino, Higashi-ku, Kumamoto-shi, Kumamoto 861-2106, JAPAN
Phone: +81-96-214-6507    Facsimile: +81-96-214-6510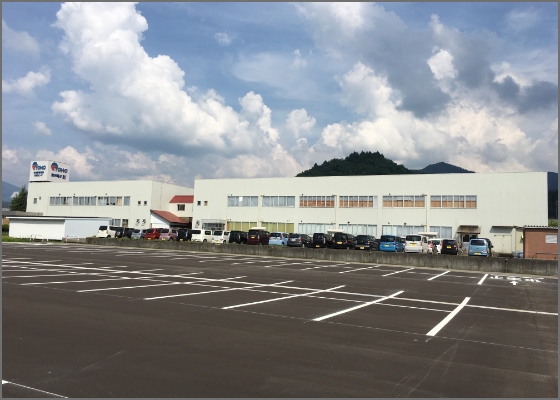 Niigata Factory
2065-2 Himizo, Uonuma, Niigata 946-0023 JAPAN
Phone: +81-25-793-7654(Main) +81-50-3784-8736(Direct Line)    Facsimile: +81-25-793-7651

TOHO WORLDWIDE SALES NETWORK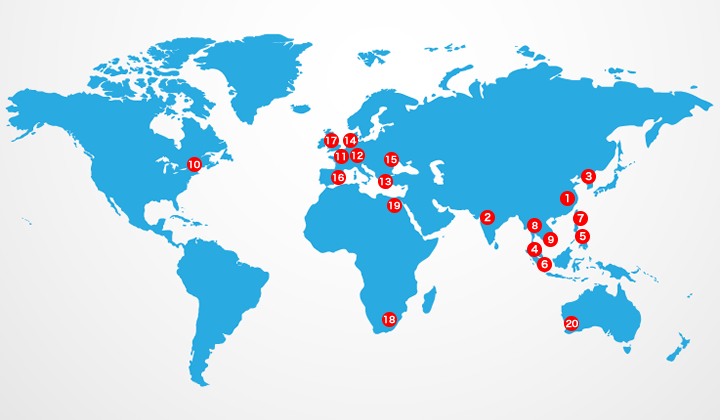 ASIA
Asia

1

China /

2

India /

3

Korea /

4

Malaysia /

5

Pakistan /

6

Philippines /

7

Singapore /


8

Sri Lanka /

9

Taiwan /

10

Thailand /

11

Vietnam
North America

12

U.S.A.
Europe

13

Estonia /

14

France /

15

Germany /

16

Greece /

17

Netherland /

18

Romania /

19

Spain
Africa

20

South Africa /

21

Egypt
Oceania

22

Australia
For further inquiries, please mail to : overseas@toho-inc.co.jp